First in our series of coffee table art books.
Celebrating ten regional fine art photographers, Ten Piscataqua Photographers is ready to go on press. Help support our project by ordering a First Edition copy in advance for a discount, or acquire a signed limited edition print from the book, or donate your support to this community arts project by visiting our Crowdfunding page!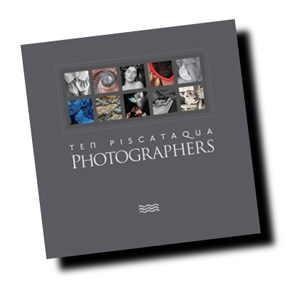 9″ x 9″, 128 pages, $60 retail, forthcoming December, 2018
For a sneak peek at what's inside, check out the opening spreads for each of the portfolios, representing regional fine art photographers working with portraiture, landscape, architecture, still life, journalism, documentary, abstraction, and digital wizardry.