Ten Piscataqua Painters
$7,000.00

Funding Goal

$0.00

Funds Raised

0

Days to go

Target Date

Campaign End Method
Portsmouth, NH, United States (US)
2 Campaigns | 0 Loved campaigns
Campaign Story
First Edition Hardback forthcoming Fall, 2021
This beautiful first edition hardbound coffee table book measures 9″ x 9″ square.
It has 132 pages, 120 of which are all art, in ten chapters of 12 pages each.
The retail price is $60, available in local bookstores beginning in November 2021,
Or $50 per copy ordered in advance (now through September 21 only) with your crowdfunding donation.
The idea behind Ten Piscataqua Painters is more than just putting an art show of ten regional painters into a coffee table book. There are grander schemes afoot. It's . . .
• Another arts platform. Print, in this case a coffee table book, reaches a wide audience of art lovers who may not attend gallery openings but still want a way to discover and explore the genius around us. A coffee table book can make art both more accessible and less intimidating by showing a whole body of work of a painter exploring specific visual ideas. A coffee table book can reach art lovers who don't yet know they are art lovers.
• Arts community building. These books recognize a larger arts community than any individual city or town. These books celebrate the arts community of a larger region—the Piscataqua River region straddling the southern NH &ME border and all the tributaries that feed into it. We feel strongly that the more a community is aware of and supports its local genius, the more grounded and sustainable it is. Members of the visual arts community come together in this book in various ways, the painters contribute their visions to it, creative professionals invest time and talent to produce and market it, art lovers collect and gift copies of it, and art patrons (businesses, orgs, and individuals) support the effort with generous donations because they recognize the community benefits.
• Supporting local artists! Support local where ever you can but support local art especially. Our region is particularly blessed with outstanding painters! Here are ten of them we think the community should know about. Every dollar we can raise beyond our crowdfunding target to get the book on press starts putting money directly into the pockets of not only the ten painters contributing in the book, but the dozen or so creative professionals who have invested their time and talents to produce and market the book.
• An ongoing series. We are building on our success with Ten Piscataqua Photographers, and after Ten Piscataqua Painters there are several more categories of visual artists that we can present in the coming years in coffee table books, before beginning the cycle over again.
• An educational tool. This book opens a window into the worlds of ten different visual storytellers. It teaches what regional artists are up to. It teaches that art is not just about decoration, art has things to say. These artists have things to say. A book in your hand is an intimate way to take the time to explore, and see, as well as listen to what they're saying.
• An historical document. The Piscataqua region has a rich art history in painting, and Ten Piscataqua Painters presents a snapshot of what's happening among some of its painters today.
For updates by email as painters are announced with a sneak peek into their portfolios and studios, Subscribe to Ten Piscataqua News!
About the Painters
Many thanks to all the painters who sent us website links and folders of images for portfolio consideration. We regret we could not include all entries but we are very excited to announce the following painters who have agreed to contribute a portfolio of their work.
Jan Waldron, The Way Home
Landscapes and figures in oil or acrylic
www.janlwaldronart.com
Tom Glover, On the Docks
Abstractions in oil and mixed media
www.tpgloverart.com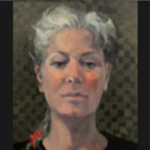 Pamela duLong Williams, My People
Portraits and figures in oil
www.pameladulongwilliams.com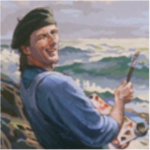 Gordon Carlisle, Yeah, But Is It ART?
Acrylics over found Paint-by-Number paintings
www.gcarlislefineart.com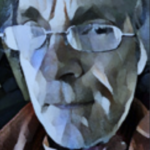 Bill Paarlberg, City of Water & Color
Landscapes in watercolor
beta.paarlberg.com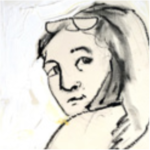 Dustan Knight, Abstracting the Place
Abstracted landscapes in acrylic
www.dustanknight.com
John LeCours, Harbour Light
Harbor and river scenes of the Piscataqua in oil
johnlecoursartist.wordpress.com
Jayne Adams, everybody
Figures in oil
www.jayneadams.com
Wolfgang Ertl, Waterlands
Landscapes in pastel
www.wolfgangertlart.com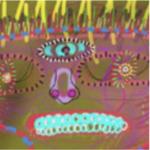 Beth Wittenberg, Pandemic Blues
Abstract expressions in mixed media
www.bethwittenberg.com
Rewards
$

10.00 -

$

49.00
BACKER
• Backer's name recognized on our website
• Estimated Delivery soon after pledging
September, 2021
Estimated Delivery
0 backers
$

50.00 -

$

149.00
STANDARD EDITION
• One 1st Edition Hardback Copy
• Shrink wrapped
• Free Shipping!
• Estimated Delivery Early November, 2021
• Backer's name recognized on our website
November, 2021
Estimated Delivery
0 backers
$

150.00 -

$

249.00
COLLECTORS EDITION
• One First Edition Hardback Copy
• Hand Signed by all Ten Painters
• Free Shipping!
• Estimated Delivery Late November, 2021
• Backer's name recognized on our website
November, 2021
Estimated Delivery
0 backers
$

250.00 -

$

499.00
GIFT GIVING BARGAIN
• 6 First Edition Hardback Copies (6 for advance price of 5)
• Shrink Wrapped
• Free Shipping!
• Estimated Delivery Early November, 2021
• Backer's name recognized on our website
November, 2021
Estimated Delivery
0 backers
$

500.00 or more
PATRON
• Patron's name published in the book
• 2 First Edition Hardback Copies
• Shrink Wrapped
• Free Shipping!
• Estimated Delivery Early November, 2021
• Patron's name recognized on our website
November, 2021
Estimated Delivery
0 backers